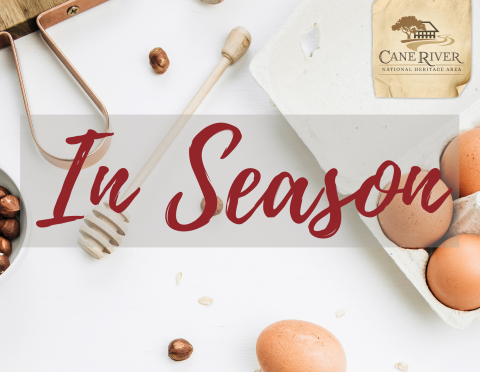 In Season is a blog series that follows Cane River NHA Communications and Marketing Manager Amy Lee as she explores the flavors and traditions of Cane River's most famous food traditions and recipes.
Hey everyone! Welcome to the first installment of our newest blog series, In Season. I should introduce myself – I'm Amy – the Communications & Marketing Manager here at Cane River NHA. I'm originally from California and moved to Natchitoches, LA, in 2018 with my husband. We have two furry kiddos, and yes, I love cooking and trying new things in the kitchen.
I'm looking forward to exploring the history behind some of Natchitoches and Cane River's most iconic recipes, trying some new twists, and making them my own.
This month's In Season is all about holiday baking. I love good simple dessert recipes centered around one of my seasonal favorite treats, pecans! Because Cane River is home to thousands of acres of pecan orchards and a tremendous "yard crop," there's no wonder why our local cookbooks feature them as an ingredient in dozens of dessert recipes. For those of you who may be scratching their heads at the term "yard crop," I found this explanation from the Cane River Pecan Company.
"Pecan orchards and yard crops are a staple of the Cane River agricultural industry, and Louisiana, like all of the Southeastern states, has a prolific amount of native pecan trees as well as managed, cultivated, and improved pecan orchards. The state also sports one of the largest "yard crops" of pecans in the south. Those pecans are typically hand-harvested by homeowners who have a few pecan-bearing trees in their yard. Some pecans will be picked and kept by the homeowner for cooking and baking while the remainder of pecans are sold to local fruit stands or small town stores to be accumulated by a larger buyer for commercial shelling purposes."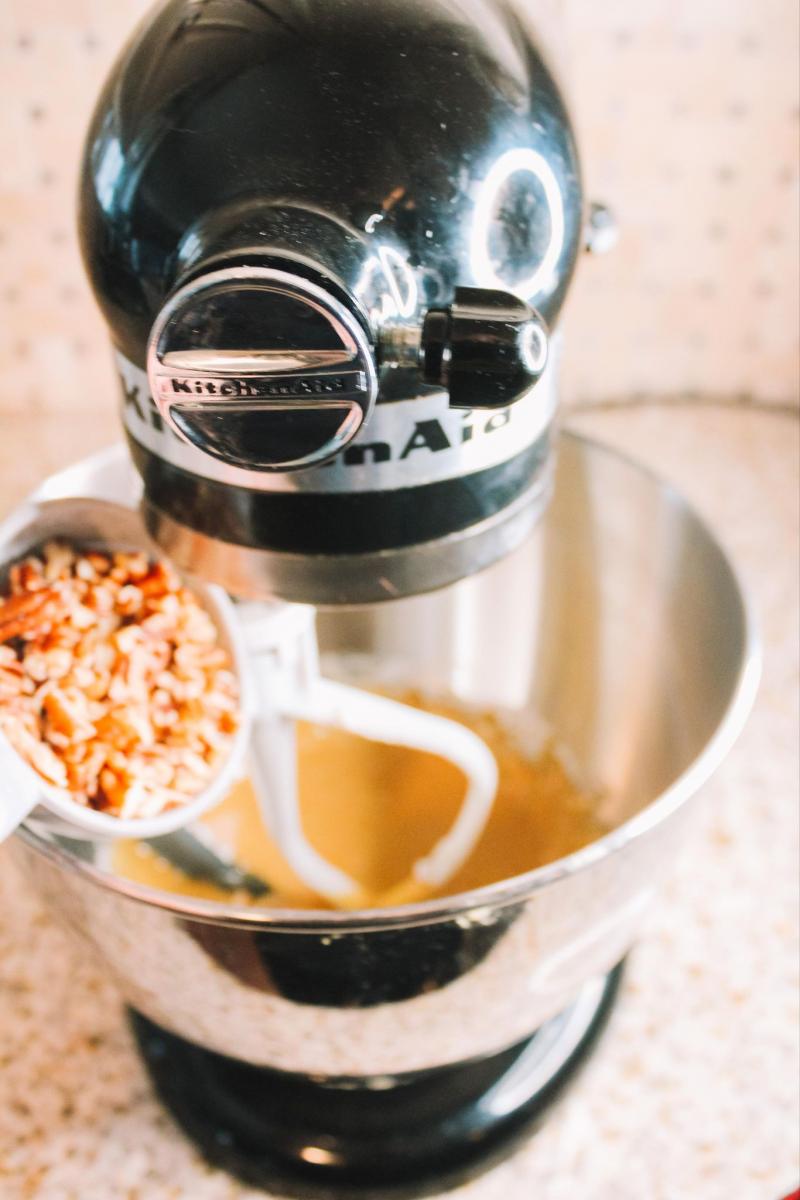 While deciding what to make, I decided to forgo the traditional pecan pie or pecan pralines recipe and try a few nontraditional pecan desserts. First up, an Oatmeal Crunch Cookie, a simple buttery crunch twist on the classic oatmeal cookie that gives me all of the seasonal feelings I'm looking for this time of year. Next, I took on Pecan Squares, a Southern staple that's perfect for dessert but goes well with your morning or afternoon coffee.
Oatmeal Crunch Cookie
I first started by making my oatmeal crunch cookie dough. I always try to refrigerate my cookie dough for an hour before baking, which gives me plenty of time to work on other desserts and allows for the cookie to sprea less while its baking. Besides refrigerating the cookie dough, this Oatmeal Crunch Cookie recipe is a simple way to incorporate some texture into your traditional cookie recipe.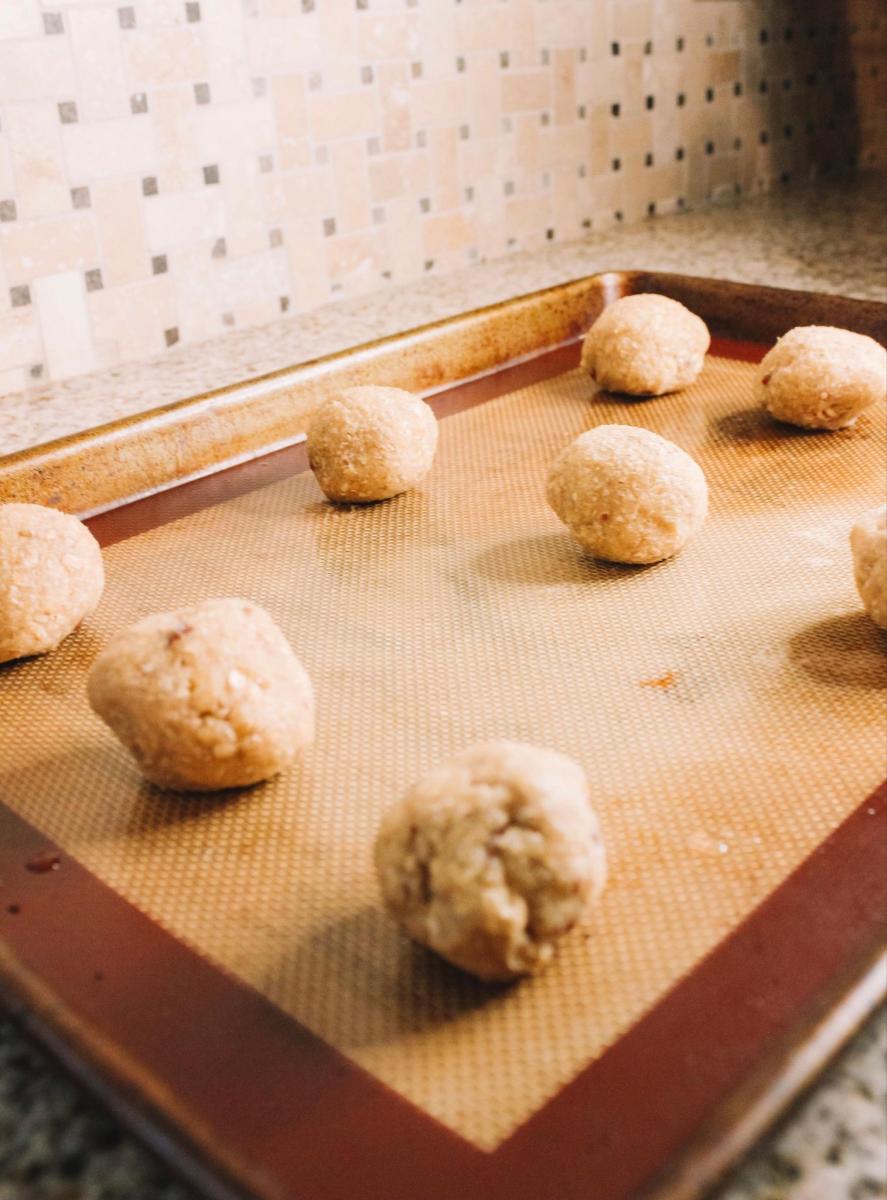 Pecan Squares
The second pecan inspired dessert I made was Pecan Squares. I feel like these pecan squares are a traditional dessert that I would highly recommend topping with powdered sugar or serving with a side of ice cream. As a side note, my coworkers all said that it paired perfectly with their afternoon coffee which makes this an all-day dessert (and who can complain about that).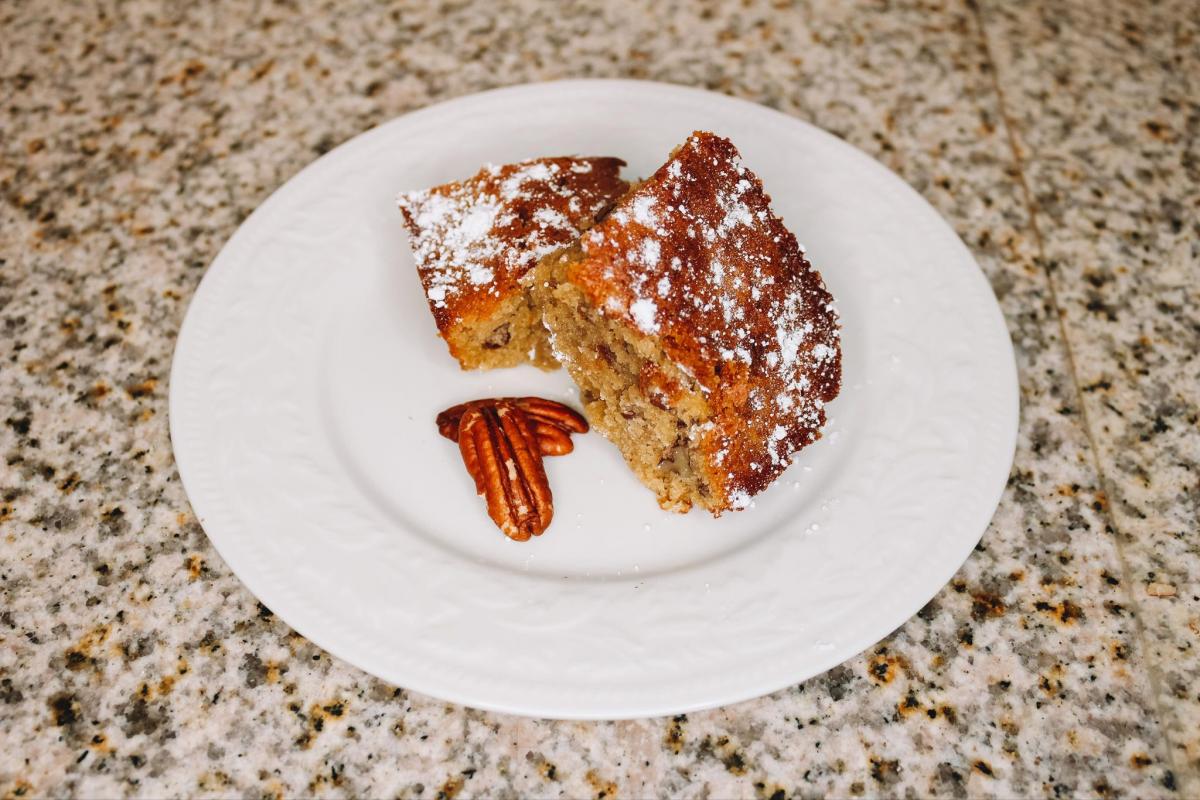 No matter what you make this holiday season, we wish you a season of simple joys and grateful hearts. If you make any of these recipes, share them with us on social media at Cane River National Heritage Area or #ExploreCaneRiver. Also, don't forget to check out some locally sourced pecans over here on Cane River!
Written By: Amy Lee, Communications and Marketing Manager