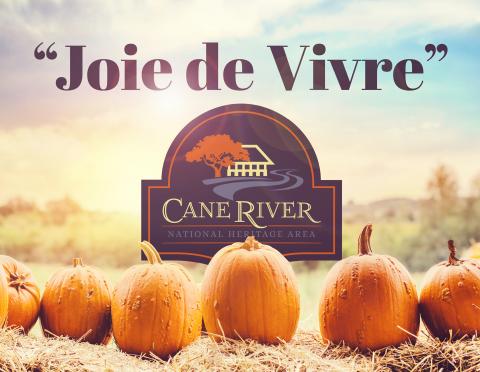 With holidays around the corner, Natchitoches is getting festive. There are tons of opportunities to get involved with fall fun. Here are eight different activities you can do here in Natchitoches this fall!

.
St. Augustine Creole Festival
"The 2022 St. Augustine Catholic Church Creole Festival, to be held Oct. 7-9 at St. Augustine Church will include a Creole Heritage Exhibit, an unveiling ceremony to rename Hwy 493 to honor the church's Creole founder, and a special tribute to the man who initiated promoting the influence of the Creole people on the history, culture, and heritage of the Cane River area." Click here for more information.

Melrose Fall Festival
The Melrose Plantation will offer a fun festival to those interested in hand crafted items. There will be food, music, children's activities, and photo opportunities. Upon the festival you can explore the two-hundred-year history of the Melrose Plantation home. You do not want to miss this fall fun!
Location: 3533 Hwy 119, Melrose, LA 71452

Pumpkin Glow
Give them pumpkin to talk about when you carve your next pumpkin! This event is for all ages to attend. The contest has two categories one for painting and one for carving! Cash prizes will be awarded in both. This pumpkin decorating contest will have live entertainment, food, and other various treats available! This is such a fun event to get in the Halloween spirit! This event will take place on October 27th from 5:30pm to 8:30pm. Follow this link for more information!

Tappedtober
This annual event is Natchitoches Louisiana's very first Craft Beer and Wine Festival. Known for its family environment, top-notch entertainment, big screen football, and, of course, the best beer and wine on the planet, including over 45 craft beer brands in the beer pavilion. This year's music lineup is Tracy Lawrence, Huntergirl and David Daniels. This event will be held on October 15th from 12:00pm-10:00pm. Check out the link for more details!

Witch Way to Main Street
Want to have a fang-tastic Halloween? Head downtown for a trick-or-treating event for children ages 12 or younger. Businesses and organizations will have booths set up for children to get candy! This event will take place Downtown in the Historic District of Natchitoches on October 29th at 9am. Check out the here for more details.
Dark Woods
Boo-ckle up. It's about to get scary! Dark Woods offers two attractions with an ever-changing, fun-filled Halloween experience with roaming creatures of the night and mayhem guaranteed to give you a fright!
Location: 4343 University Parkway, Natchitoches, LA 71457

Tour Natchitoches
The fall and winter months of Natchitoches is the best time of the year! There are tons of opportunities to venture around town and get to learn the history of Natchitoches and take in some beautiful sites. Natchitoches offers a variety of tours including, a Historic District Walking Tour, Cane River Queen Boat, and Cane River Carriage Company. Schedule your upcoming tour here.

Crows on the Cane Scarecrow Contest
This contest isn't for everyone, but hay, if you're creative then check it out! The 10th annual Scarecrow contest is a great opportunity to showcase your creativity! All scarecrows will be displayed in the Historic District for judging. This event takes place on October 7th from 8:00am-11:00am. Winners will be announced the same day. Click here for more information!