Steel Magnolia House
---
320 Rue Jefferson
---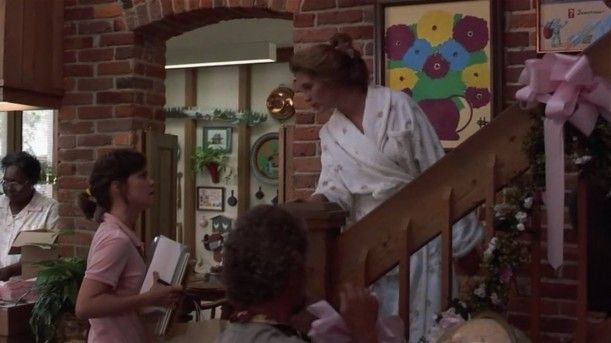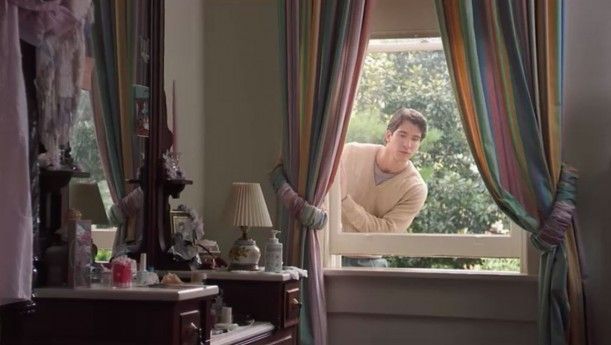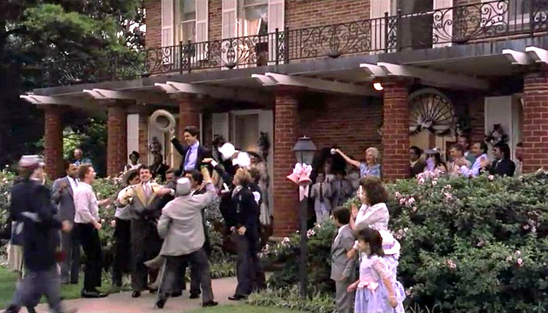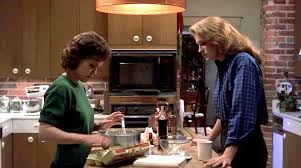 1. Shelby Eatenton Latcherie (Julia Roberts) has a heartfelt conversation with M'Lynn Eatenton (Sally Field) in the kitchen about her pregnancy.
2. Jackson Latcherie (Dylan McDermott) peeps through Shelby Eatenton's (Julia Roberts) window to get one last look before their wedding.
3. Jackson Latcherie (Dylan McDermott) is carried to his very uniquely decorated car by his friends and Groomsmen following the wedding reception for him and his new wife Shelby Eatenton Latcherie (Julia Roberts).
4. Shelby Eatenton (Julia Roberts) frantically asking where her specific blush & bashful nail polish is while trying to get ready for her wedding.
---
About the Location
Built by two Italian architects, Trizini and Soldini, the owner Louis Dupleix had bricks imported from France to use in the construction of the building. He intended to use the structure as a store since it was in a prime location on the Cane River. Some say during the Civil War, the building was used as a hospital and was rumored to have played a part in the Underground Railroad.
The home's second owner was Jackson L. Bryan, who moved the home back away from the busy street, using the original bricks in the process. The Herman Taylor, Sr. family purchased the home in the early 1940's. The four story home, which included a cellar and attic, was restored and modernized, a large family room was added. In the later years of the 20th century, the home was owned by Henry Cook Taylor, and it became known as the Cook-Taylor house.
Today, the bed and breakfast boasts 5,900 square feet of living space, featuring its six bedrooms and baths, original wood floors, and a grand staircase. Live oak trees dot the landscape, which is set off with multi-colored blooming wisterias, azaleas, camellias and magnolias each spring. There is also an 800 square foot guesthouse. The home is furnished with crystal chandeliers, marble mantels over eight gas lit fireplaces, and many of the original antiques have decorated the home for years.
The Steel Magnolia House was the centerpiece home of M'Lynn (Sally Field) and Drum (Tom Skerritt) in the 1989 film and is now a Bed and Breakfast offering a truly southern traditional bed and breakfast experience.
---