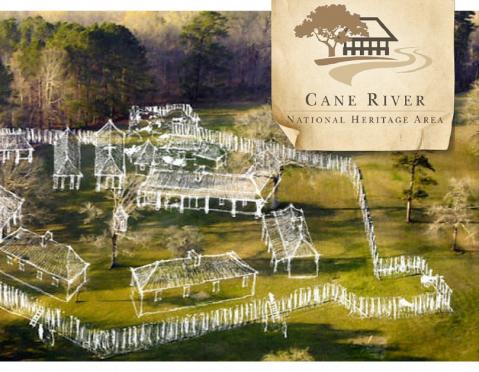 NATCHITOCHES, LA – Cane River National Heritage Area, Inc. (CRNHA) will host the Grand Re-Opening of Los Adaes State Historic Site on Saturday, May 6, 2017.
The event will begin at 9AM with yoga instructed by Spark Studio of Natchitoches. A guided bird walk will follow at 10AM. Ask an Archaeologist, Flint Knapping, Artifact ID, Kids activities and demonstrations will take place from 10AM to 2PM. The grand re-opening of Los Adaes will celebrate a new cooperative agreement between CRNHA and the Louisiana Office of State Parks. Under the agreement, CRNHA has begun to operate the state historic site by managing visitor services, creating community outreach and educational programs, improving interpretive services, and enhancing the marketing and heritage tourism initiatives of the site.
This event is free and open to the public. The Friends of Los Adaes will be selling refreshments and activities will be from 9AM to 2PM. Los Adaes is located just off Highway 6 near Robeline at 6354 Highway 485. For more information, please contact CRNHA at 318.356.5555.
Cane River National Heritage Area, Inc. manages the daily operations and visitor services of the Los Adaes State Historic Site in partnership with the Louisiana Office of State Parks. The 14-acre site located on the "El Camino Real" near Natchitoches features the remains of a Spanish fort built in the 1700s to protect Texas from the French. It is a major archaeological site and offers interpretive programs.