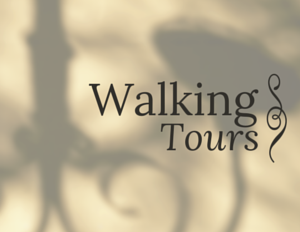 CRNHA announced the start of its fall/winter walking tour schedule. Beginning September 1st, complimentary walking tours of the National Historic Landmark District will be offered at 11AM and 2PM. "With the celebration of Labor Day, we mark the beginning of Natchitoches' busy travel season and we want to provide visitors with more opportunities to discover the history and explore the culture of Cane River," remarked Rebecca Blankenbaker, Director of Communications. 
Walking tours of the Natchitoches National Historic Landmark District are free to the public and family friendly. Tours begin at the Natchitoches Visitor Center located at 780 Front Street.
Special reservations for large groups may contact Cane River NHA in advance at 318.356.5555.  Regular tours will be offered Tuesday through Saturday at 11AM and 2PM.
The downtown walking tour program is sponsored by Cane River National Heritage Area in partnership the Natchitoches Historic District Development Commission.