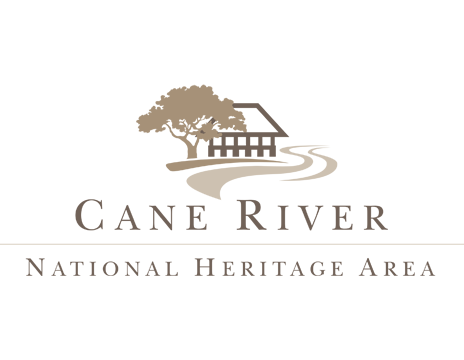 Cane River National Heritage Area Announces 2014 Grant Cycle - Deadline to Apply Monday, November 17
Natchitoches, LA, October 16, 2014 – Cane River National Heritage Area, Inc (CRNHA) has released the application and guidelines for its 2014 Competitive Grant Program. The deadline to apply is Monday, November 17, 2014 at 5:00 pm CST. Now in its sixteenth cycle, the grant program provides funding to local, regional, state, and out of state entities, as well as individuals, for projects that contribute to the conservation of the Cane River region's unique historic, cultural, and natural resources.
Since its inception in 1999, the competitive grants program has provided more than four million dollars in funding to local preservation and heritage development projects. 2014 funding is available for the following types of grants:
General Competitive Grants: This is the main granting program for CRNHA. The award range for competitive grants is $1,500 to $10,000. Applicants must complete and submit a copy of the grant application form to be considered for a competitive grant award.
Small Request Grants: Requests may be submitted for funding for minor projects. The award limit for small request grants is $1,500. Small Request will be submitted by sending a letter of request detailing your project and a budget match breakdown to the Programming Director.
Special Project Grants: CRNHA may fund 1 to 2 awards for Special Projects per fiscal year. These are high-level, multi-phase (year) preservation, construction or development projects with a budget of more than $10,000. Special Project Grant applicants must arrange for consultation with the program director prior to submitting an application. Special Project Grants applicants will use the same application form and guidelines as the Competitive Grant Program.
Viable projects in each category must show a solid relation to preservation, interpretation, and promotion of the region's resources with an emphasis on establishing partnerships; produce a one-to-one match of funds from a non-federal source; demonstrate a clear benefit to the public; and have a significant impact on the Cane River National Heritage Area.
All Competitive and Small Request Grant projects must be undertaken and completed within a 12-month period starting with the beginning of the fiscal year (October 1).
Applications will be made available on-line at www.CaneRiverNHA.org or for pick-up at CRNHA main office located at 452 Jefferson Street in Natchitoches, LA beginning October 17, 2014. All awards and funding are based on funds availability.
November 17, 2014 – deadline for submitting applications.
December 8, 2014 – Award announcements will be made via email and on-line at www.CaneRiverNHA.org.
For more information or to request a copy of the grant application and guidelines, contact Keilah Spann at KSpann@CaneRiverNHA.org or (318) 356-5555. Applications are also available at http://www.canerivernha.org/application.