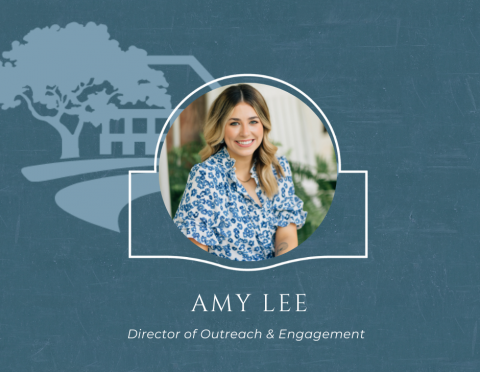 FOR IMMEDIATE RELEASE
Cane River National Heritage Area Promotion Announcement
Natchitoches, LA - Cane River National Heritage Area, Inc. (CRNHA) announced the promotion of Amy Lee to Director of Outreach and Engagement on Thursday, June 22, 2022.
"Amy is an integral member of our team, and in recent years her leadership has contributed to developing and cultivating our regional partnerships. She has also led the creation of new regional tourism products like the GoNatchitoches app, and the No Man's Land Gas Station Eats Food Trail," remarked CRNHA Executive Director Rebecca Blankenbaker. Amy will oversee CRNHA's communication, marketing, engagement, and outreach efforts in her new role.
Lee began her career with CRNHA in 2019 as a Communications Intern while obtaining her undergraduate degree in Hospitality Management and Tourism at Northwestern State University. Post-graduation, she continued working for the Heritage Area as the Communications Assistant and, in 2020, was promoted to Marketing and Communications Manager.
"I am excited to continue my work with Cane River National Heritage Area in this new leadership capacity. Our region is rich in opportunities and the heritage area is working towards some big goals to make this area an even more attractive heritage destination to travelers," said Lee.
Lee recently graduated from the Louisiana Tourism Leadership Academy, serves as Co-Chair of the Natchitoches Young Professionals, and Chairs the No Man's Land Marketing Committee.
###
Congress created the Cane River National Heritage Area in 1994 to recognize and protect the region's diverse and nationally significant heritage.  Since that time, the Heritage Area team has used a grassroots, community-driven approach to further heritage conservation and economic development in the Natchitoches area.  By cultivating public-private partnerships, the Cane River National Heritage Area has invested more than $5.9 million in funding to support 375 projects in the region in critical areas, including Historic Preservation, Cultural Conservation, Outdoor Recreation & Conservation, Capacity Building, and Heritage Tourism.