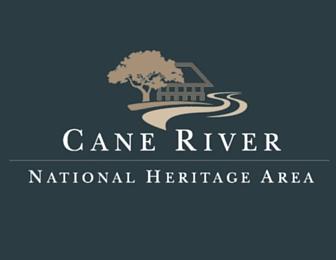 Natchitoches, LA, December 8, 2014 
"Cane River National Heritage Area's mission is to preserve and promote the cultural and natural resources of Cane River and encourage economic development by strengthening heritage tourism in the region."
Cane River National Heritage Area (CRNHA) announced the recipients of its 2014-2015 Grant Cycle on Monday, December 8, 2014. "This year we are partnering with individuals and organizations whose projects will have far-reaching implications and influences in the areas of education, historic preservation and conservation." said Keilah Spann, CRNHA Program Director.
The 2014-2015 Grant Recipients include:
Prudhomme-Rouquier House Foundation: Historic Preservation and painting of the Prudhomme-Rouquier House
Rolonda Teal: "The Cane River Insurrection of 1804" a research project exploring the events that occurred after freedom seekers attempted an escape in October 1804 along lower Cane River
Creole Heritage Center: Digitization of historical records at St. Savior Baptist Church and the Natchitoches Funeral Home
City of Natchitoches: Art Adventures Summer Camp
The Louisiana Museum Foundation: Creation of "The Murals of Clementine Hunter," an exhibition at the LA Sports Hall of Fame and Northwest History Museum
Jannie LaCour: Historic Preservation of the Meziere House
Louisiana Folklife Center: 36th Annual Natchitoches-NSU Folk Festival
"In addition to providing funding, our talented staff will be able to offer technical assistance in the areas of program development, research and planning to many of our partners throughout the Cane River community," remarked Cynthia Sutton, CRNHA CEO.